Paul Masquin
Parc d'activités de la Grange Blanche
84350 Courthezon - France
Tél. +33 (0)4 90 70 31 00
Fax. +33 (0)4 90 70 53 05
contact@paulmasquin.com
Research and Development
Development & Marketing department conducts continuous technical, design and commercial monitoring of the market.

To create new sweeping and household cleaning products - design, colours, materials, strength, flexibility, and packaging - Paul Masquin has an in-house department and also works with an external design agency.

They meet our requirements in terms of manufacturing quality, expertise and contemporary functionality and styling.

R&D is key for Paul Masquin to remain a major market player - meeting our customers' requirements and anticipating our consumers' expectations.


"Innovation is central to our corporate strategy. Our creations generate sales growth for our customers and ourselves," explains Régis Masquin, chairman of Paul Masquin.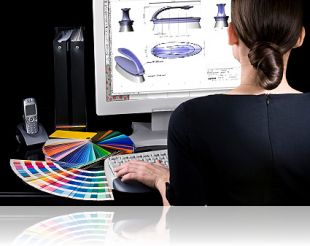 Our innovation activity is broad in scope:

• Developing new products (new designs, ergonomics, handling, ease of use, etc.)

• Improving existing products (refreshed our totally new design, enhanced handling, greater strength, optimised materials)


• Customising existing ranges, using trend books to select colours and create new range identities.

• Optimising the process (in line with environmental and safety constraints).

• Introduction of new textures (soft touch, graphic patterns, bimaterial, etc.).

• Vertically integrating production: injection, bristle insertion, packing.